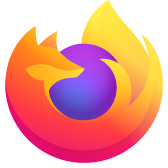 All information vanishes when I attempt to use firefox
When I load Firefox, everything appear for a second and then a lot of the information just disappears. This includes all links when i search for anything. Basically no content appears. I have tried everything in this list: https://support.mozilla.org/en-US/kb/troubleshoot-extensions-themes-to-fix-problems#firefox:mac:fx99 Any ideas please.
All Replies (9)
URL and error screenshot? That way others can replicate or verify the issue is site or browser.
i thought i did upload one ? strange will try and upload again ? i am attaching image below but it just say uploading...
In terms of URL ? it's on google at the home. anything i search.
a. i can't even type into a search bar (as the text doesn't appear) b. when i search any term no links no text, nothing appears
Modified by stephendavidson
Does this issue happen in Private Mode?
Yes in private mode. No in Troubleshoot mode.
Do you still see a Firefox window ?
Can you open a new window to see if that window works better ?