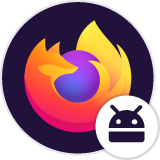 lost all bookmarks firefox androif
Was still on a old version of Firefox Android 68.11.0 and deleted the data to try and fix something and now I can't login to that version cause it's just a infinite load screen to try to login to it now all my bookmarks are gone even now i synced it before deleting, now it's impossible to update to the new one so my bookmarks can stay on the new version
Was still on a old version of Firefox Android 68.11.0 and deleted the data to try and fix something and now I can't login to that version cause it's just a infinite load screen to try to login to it now all my bookmarks are gone even now i synced it before deleting, now it's impossible to update to the new one so my bookmarks can stay on the new version
All Replies (3)
Hi
Clearing the app data will delete that data. Unless you had previously synced it to another copy of Firefox, it will not be possible to recover it.
It is worth mentioning that the version of Firefox for Android that you are using is no longer supported (and has not been for some time). I recommend that you update to the latest version in the Google Play store.
New Firefox sucks in every way imaginable why would I want to use it if I wasn't force to use it i wouldnt. ui sucks, literally can use less than a 1% of the add-ons than i could on the version i was using and u guys still don't save bookmarks in our account at all can't even export them on mobile to potentially fix that problem either. Just lost years of bookmarks that i can't get back cause you guys are idiots
Thank you for your feedback.