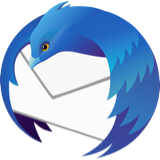 may have to reinstall Thunderbird again
My windows 10 took a powder and had to have it repaired The thing that i may not be able to get are the add ons and the address book that i had on it they are installing anew hard drive but were able to back up some of the files and such. I know it is something about address book and history but not sure how to do it .i and when it comes back can i come back and get help
My windows 10 took a powder and had to have it repaired The thing that i may not be able to get are the add ons and the address book that i had on it they are installing anew hard drive but were able to back up some of the files and such. I know it is something about address book and history but not sure how to do it .i and when it comes back can i come back and get help
All Replies (2)
You say: "was trying to send the address book file to you copied to desk top and tried to send from desktop"
If you want to send a file to someone in an email you attach it to an email. On desktop... Right click on the file and use 'Send to' and choose 'Thunderbird Email' Or Via Thunderbird: open a new Write message and click on 'Attach' - that opens a window with title 'Attach Files' then navigate to the Desktop and choose the file ?

The window you posted says 'File Upload', so that sounds more like you were using eg: OneDrive and used 'File > Upload to upload a file onto Microsoft Cloud storage which is perhaps something you want to do as a backup storage OR perhaps you were trying to use some kind of product for FileShare but it's not sending via an email so it's beyond the remit as this forum discusses Thunderbird.
Are you using something like 'FileLink' for larger attachments? The address book file should not be too large, so should send as ordinary attachment, but if you have solved the issue then do you need to send any files?
The 'All Supported Files' depends upon the product you are using and what file types it allows and then find out how to extend the file type range for that specific product.
Modified by Toad-Hall