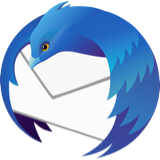 How do I add names to an existing email list
I have an existing list on my email and I want to add new names to that list. The system won't let me add a contact on my inventory of contacts either by name or by email address. How do I update my list. It will let me delete names
I have an existing list on my email and I want to add new names to that list. The system won't let me add a contact on my inventory of contacts either by name or by email address. How do I update my list. It will let me delete names
All Replies (6)
Open Address Book and edit the list from there. Drag and drop and "Edit List" work just fine on my end.
I am 87m used these products since they started. Stunned at new update. Clumsy, awkward, not logical at all. To add names to a list in the past I just typed the name and is moved from the address book to the list I created. Now I have no idea how to add names to a list. NO key, no menu, no choices. Looked up how to go back to prior version and learned I could lose ALL MY ADDRESSES. Looked up how to do this and do not understand the instructions they are so complicated. Now I am stuck. My only choice is to find another program and export my addresses. Hard to learn another program at my age. Sometimes when things work - just leave them alone. Very unhappy long long time user, Pat G.
Don't give up. You know the old phrase, "don't throw the baby out with the bath water". Same goes here. You can still highlight an email address in addressbook and left-click and drag to an address list. And you can still highlight an address list, right-click and enter new addresses. If already in addressbook, it fills in for you. I agree a few things are different, but much quicker to master the few differences than starting over. Let us know if you need specific help.
I can't make it work. I have tried to do the simple manoeuvres described by Stans and David but nothing happens. I cannot find any 'Edit List' option anywhere. Nothing drags and nothing drops. It used to be so simple and self-evident how to do it. Now I can't even do this basic stuff.
Modified by tonydxn
Puzzling that the problem exists. Try highlighting a list and right-click and select Properties.
Thanks, that gets me to where I need to go. I was thrown because not all the headings on the Address Book page work the same when I clicked on Properties. I have to say that isn't an obvious place to look. The much simpler 'Edit List' or drag and drop options would have been much easier. I wonder why I don't get them . . .