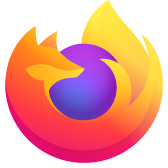 cannot remove quick forms which is a constant irritation
can you advise how to remove quick forms as it is a constant irritation as wants to take over thank you email [email removed from public]
can you advise how to remove quick forms as it is a constant irritation as wants to take over thank you email [email removed from public]
Modified by James
All Replies (2)
remove quick forms from what?
Please explain the problem in detail. What happens? What is/are the exact error message(s) ?
Quick Forms is also now on my pc. I use firefox as my default browser. It appears at the top of my page where normally I would enter url or put in a search in the blank space. It also adds the following in the middle of the page.
Logo Sponsored Search By QuickForms Sunday, February 20 - 7:15 PM Amazon Benefit & Loans Business & Financial Human Resources Real Estate Family & Life Terms Privacy Do Not Sell My Information