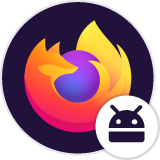 downloading files get changed to .bin extension
Hi all
When I download epub per PDF files, they come down as .bin files and I can't do anything with them. Any clues. Thanks so much Chris
Hi all When I download epub per PDF files, they come down as .bin files and I can't do anything with them. Any clues. Thanks so much Chris
All Replies (9)
Hi Chris
That does sound a bit strange.
Do you have a link you can share to a download where this happens?
I can not recreate on 95.0b12 Desktop.
Are you aware if these are downloading as .bin or if they just have no file handlers?
Hmm not sure, but I am using in Android so maybe the file handler thingy, sorry should have put that down before!
Hi
Is this only happening from the site you have mentioned, or are you seeing it from other websites?
Just that one at the moment
I am seeing the same thing - .pdf files from other sites are fine, but there is an issue with this site.
I think that this us an issue with the website, rather than with Firefox for Android.
Thanks Strange though, as works fine with Chrome, oh well, I'll just use Chrome for that. Cheers for that!