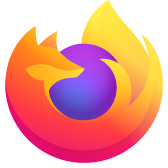 download failed
Just installed Win 11 on a new SSD an dam having trouble downloading files. Some come down ok and others not. The attachment shows shows 2 Logitech files. I can download them with Chrome
Just installed Win 11 on a new SSD an dam having trouble downloading files. Some come down ok and others not. The attachment shows shows 2 Logitech files. I can download them with Chrome
All Replies (4)
Are you using any other protection programs? Have you tried to download using Microsoft Edge?
I just retried starting Windows in safe mode and the download now works. Any idea what sort of programme would be casing the problem? As I said before no issues with Chrome or Edge
It is possible that (anti-virus) security software is causing the problem. Try to disable security software temporarily to see if that makes a difference.