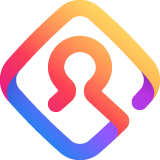 My account has been locked saying that the verification mail was returned
My lockwise account (vjaykmr_k@yahoo.com) is locked mentioning that a confirmation email was returned.
 The confirmation email we sent to vjaykmr_k@yahoo.com was returned and we've locked your account to protect your Firefox data.

My email is active and I do not recall receiving any confirmation email from Firefox. How can I unlock my account? I also did not activate 2 factor authentication but it is asking for verification code.
Thanks,
My lockwise account (vjaykmr_k@yahoo.com) is locked mentioning that a confirmation email was returned. ''The confirmation email we sent to vjaykmr_k@yahoo.com was returned and we've locked your account to protect your Firefox data.'' My email is active and I do not recall receiving any confirmation email from Firefox. How can I unlock my account? I also did not activate 2 factor authentication but it is asking for verification code. Thanks,
All Replies (1)