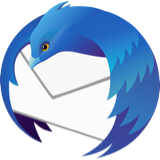 Thunderbird (78 & 91) sends Carddav requests when sending to contacts in address book.
Hi,
On both 78.13.0 and 91.0, Thunderbird generates Carddav requests for all recipients of an e-mail message that are in that Carddav-based address book. There are no changes whatsoever in the corresponding vCard entries, but an update (HTTP PUT) is generated for each of these addresses.
This generates a lot of unnecessary network traffic, and the Carddav server must in turn generate change records on its database, which then has to be processed by all other clients synchronizing with the same Carddav server.
There should be no Carddav change requests when no address book changes have been made. Sending an email certainly should not generate such change requests.
Anyone had this experience before ?
Many thanks
Hi, On both 78.13.0 and 91.0, Thunderbird generates Carddav requests for all recipients of an e-mail message that are in that Carddav-based address book. There are no changes whatsoever in the corresponding vCard entries, but an update (HTTP PUT) is generated for each of these addresses. This generates a lot of unnecessary network traffic, and the Carddav server must in turn generate change records on its database, which then has to be processed by all other clients synchronizing with the same Carddav server. There should be no Carddav change requests when no address book changes have been made. Sending an email certainly should not generate such change requests. Anyone had this experience before ? Many thanks