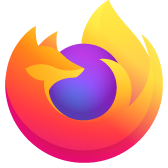 Firefox deployment via intune
Hi I need to know how to deploy firefox via intune. LOB or windows app(win32) is the best way to deploy firefox? Once we deploy this,how we can enable auto update of firefox? Is there an option to enable auto update of firefox in all windows devices where the firefox is installed by the users manually from internet sites(different versions) not from intune. Waiting for the response. Thank you
Hi I need to know how to deploy firefox via intune. LOB or windows app(win32) is the best way to deploy firefox? Once we deploy this,how we can enable auto update of firefox? Is there an option to enable auto update of firefox in all windows devices where the firefox is installed by the users manually from internet sites(different versions) not from intune. Waiting for the response. Thank you
All Replies (3)
I have 2 more question. 1) What happens if i deploy Firefox MSI via intune to a device which already having Firefox installed?(Eg: device with latest version of Firefox and device with old version) 2)If i select ADMX latest version to add in intune, does it work with the newer and old version in user machines?
Modified by ckrounak
It depends on what you have set in Intune for a minimum version.
It will install Firefox over older versions.
I'm working on creating better detection scripts for Intune.