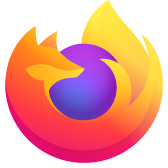 strange user interface appearance if I have set Firefox to remember my tabs
I have Firefox installed on an XUbuntu 20.04.2 LTS machine. preferences to "restore previous session" on startup. Intermittently, when I launch the browser, one of my windows has a very strange appearance (please note the general look of the window in the attached screenshot and ignore the "page cannot be displayed" message, as the screenshot was taken when I was not connected to the Internet.)
I have already tried reseting Firefox and that does not make the problem go away permanently; it always comes back eventually. (Note: I cleared cache before, and cookies after, taking the screenshot but before opening this support request. So the "troubleshooting information" attached reflects how it is after cookies are cleared.)
I have Firefox installed on an XUbuntu 20.04.2 LTS machine. preferences to "restore previous session" on startup. Intermittently, when I launch the browser, one of my windows has a very strange appearance (please note the general look of the window in the attached screenshot and ignore the "page cannot be displayed" message, as the screenshot was taken when I was not connected to the Internet.) I have already tried reseting Firefox and that does not make the problem go away permanently; it always comes back eventually. (Note: I cleared cache before, and cookies after, taking the screenshot but before opening this support request. So the "troubleshooting information" attached reflects how it is after cookies are cleared.)
All Replies (2)
<bump> What files should I delete from my profile to fix this problem? As stated before, deleting my entire profile will fix it temporarily but eventually it comes back if I have enough tabs open and have set Firefox to restore my session. This problem only occurs on Linux.
Update to the current version and to see what happens. Are you in KDE or Gnome? Try downloading a separate copy of Firefox and run it from the folder(do not sign into you Firefox account) to see what happens.
https://www.mozilla.org/en-US/firefox/all/#product-desktop-release
Then log into your profile to see if it happens again. You should also try another user account on the computer.