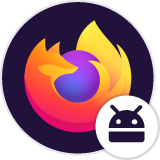 Firefox sync is NOT active
Status says working, sorry it is not
Status says working, sorry it is not
All Replies (7)
When I click sync it syncs for maybe .5sec, but ALL of my bookmarks are gone and clicking saved passwords and logins doesn't do anything!
Hi
Are the bookmarks and passwords still stored on your other device?
Yes they are on my desktop. The bookmarks will sync, but on mobile clicking the saved pw/ logins button doesn't open anything
Hi
I understand that Firefox Sync did not connect to your mobile device on this occasion, but hopefully I should be able to help you force a Sync event to take place.
Assuming you have connected the same Sync account on both your mobile and desktop copies of Firefox:
In Firefox on your mobile device:
Go into the Settings menu and select Firefox Account.
Tap on Synchronise now.
This will "force" a synchronisation of the data that is on the local device storage.
Sorry but no! I've done this a hundred times, same results. Going to Logins and password, saved logins and nothing opens! The page where all this data is supposed to be does not open
So I just found that another app called Firefox Lockwise is the feature that shows yout all the logins on mobile.
This used to be integrated with previous versions of FF mobile but seems now it isn't.
And sadly, that app outs complete junk! It crashes everytime you use it.
FF going downhill FAST, almost as bad as Facebook app.
Hi
I am going to lock this question as it appears to be a duplicate of: