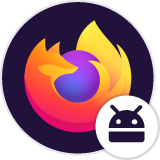 Sync not offered on android phone WIKO U PULSE LITE5
Hello and thank you for your help.
I have Firefox Sync enabled on my PC and am trying to log in with my Android phone.
I have Firefox Daylight 87.0.0-rc.1 (Build # 2015799097) on my smartphone AC: 73.0.11, bea80bbac GV: 87.0-20210315170302 AS_71.0.0
My Smartphone is a WIKO U PULSE LITE Android-Version 7.0
The help page of the PC`s Firefox says that I should select Sync under Settings of my smartphone.
Firefox on my smartphone does not offer the menu item "Sync" under Settings.
The uploaded picture only shows the help sides advice. I tried to take a screenshot of the phone menu but unfortunately it didn't work.
Many thanks Hilmar
Hello and thank you for your help. I have Firefox Sync enabled on my PC and am trying to log in with my Android phone. I have Firefox Daylight 87.0.0-rc.1 (Build # 2015799097) on my smartphone AC: 73.0.11, bea80bbac GV: 87.0-20210315170302 AS_71.0.0 My Smartphone is a WIKO U PULSE LITE Android-Version 7.0 The help page of the PC`s Firefox says that I should select Sync under Settings of my smartphone. Firefox on my smartphone does not offer the menu item "Sync" under Settings. The uploaded picture only shows the help sides advice. I tried to take a screenshot of the phone menu but unfortunately it didn't work. Many thanks Hilmar
All Replies (1)