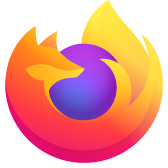 Firefox wd not open; said it already open; uninstalled, and small and lg downloads failed: Help
After a reboot, clicked to open firefox. Message said it already open. Tried another computer reboot. Tried uninstall and was stopped by message saying firefox open and must be closed to uninstall. Downloaded both install packages and neither worked. The small package was stopped with a message, "Humm, ...did not work... try again...". the Big package just hung at about 90% saying "A little housekeeping".
Am baffled, and hope someone can help.
Thanks,
Bill BAne
After a reboot, clicked to open firefox. Message said it already open. Tried another computer reboot. Tried uninstall and was stopped by message saying firefox open and must be closed to uninstall. Downloaded both install packages and neither worked. The small package was stopped with a message, "Humm, ...did not work... try again...". the Big package just hung at about 90% saying "A little housekeeping". Am baffled, and hope someone can help. Thanks, Bill BAne
All Replies (1)