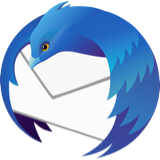 Email address auto-completion issue
My Thunderbird address book includes many hundred entries, and it is synchronized via some Webdav server.
Now if I start entering a name for an email, the auto-completion function seems to extract entries from the address book and proposes names and email addresses - great!
Only strange: SOME of the names in the address book are NEVER found! I always have to open the address book, copy the email address and enter by hand or copy&paste.
My question is now: Is there some trick, maybe some field that must not be missing or whatever, that is responsible for this auto-completion?
I love this function, but there are 2-3 persons to whom I write mails pretty often which are never found that way.
Any helpful hint very much appreciated!
Thanks! Cornelis
My Thunderbird address book includes many hundred entries, and it is synchronized via some Webdav server. Now if I start entering a name for an email, the auto-completion function seems to extract entries from the address book and proposes names and email addresses - great! Only strange: SOME of the names in the address book are NEVER found! I always have to open the address book, copy the email address and enter by hand or copy&paste. My question is now: Is there some trick, maybe some field that must not be missing or whatever, that is responsible for this auto-completion? I love this function, but there are 2-3 persons to whom I write mails pretty often which are never found that way. Any helpful hint very much appreciated! Thanks! Cornelis