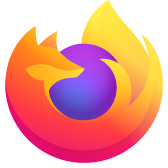 In Firefox 62.0, where can I type "restart" to restart my browser and preserve my open tabs?
https://developer.mozilla.org/en-US/docs/Tools/GCLI says the Developer Toolbar's functionality is inside the Console tab of Firefox Developer Tools. I cannot run restart to restart my browser from that tab. Where can I do it?
All Replies (1)
You can find a button to restart Firefox on the about:profiles page.
You can open "about:" pages via the location/address bar
"about:" is a protocol to access special pages