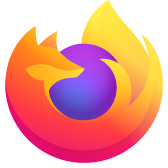 Half of sites shows 'Unable to connect'
Basically, half of any websites I try to go on show 'Unable to connect'. E.g. sites such as facebook, reddit, and this website works for me but sites such as kissanime doesn't work
I went to google and just click on random websites and from what I can tell half of the websites I can not access. And it is weird, I tried going youtube in normal tab and it has no problem. However, when I try to access youtube in incognito mode it also shows 'Unable to connect'. I tried clearing all cookies and it did nothing I tried typing in '173.194.35.49' (google address?) and it also shows 'Unable to connect'
Basically, half of any websites I try to go on show 'Unable to connect'. E.g. sites such as facebook, reddit, and this website works for me but sites such as kissanime doesn't work I went to google and just click on random websites and from what I can tell half of the websites I can not access. And it is weird, I tried going youtube in normal tab and it has no problem. However, when I try to access youtube in incognito mode it also shows 'Unable to connect'. I tried clearing all cookies and it did nothing I tried typing in '173.194.35.49' (google address?) and it also shows 'Unable to connect'
All Replies (5)
The problem worsens, now google does not even work. I think more and more websites are not working for me?
Searching something seems to work, but typing www.google.com does not work. It also went to google chrome and it seems like it is also the same problem for google chrome
Typing soundcloud.com into the url bar doesn't connect. Typing soundcloud into the url bar to search for it. Click soundcloud.com and it works. Edit: At school, all websites seem to work? However at home I tried using my phone 4G's hotspot, I can not connect to most websites. It also seems that this problem happens for other browsers too, safari, google chrome, and firefox
Modified by SupaFish
Does it work if you wait five seconds and then click Try Again or reload using Command+r?
Does your system use any kind of site filter that could be blocking the connections?
In Firefox, you might check whether a proxy is involved on the Preferences page:
"3-bar" menu button (or Firefox menu) > Preferences
In the left column, click Advanced. On the right side, select Network along the row of "mini tabs" and then click the Settings button.
Does selecting No Proxy here make any difference?
Chosen Solution
This problem was fixed somehow after I returned from school. It seems that proxy has to do with this.