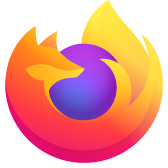 while trying to open "hotstar" its showing "connection not secure" , i have already updated plugins,tried disabling extensions,cleared cookies,reinstalled
https://support.mozilla.orghttps://support.mozilla.org/en-US/kb/troubleshoot-extensions-themes-to-fix-problems/en-US/kb/troubleshoohttps://support.mozilla.org/en-US/kb/troubleshoot-extensions-themes-to-fix-problems#w_test-for-faulty-extensionst-and-diagnose-firhttps://support.mozilla.org/en-US/kb/secure-connection-failed-error-message?redirectlocale=en-US&redirectslug=Secure+Connection+Failedefox-problems#w_check-your-hard-drive-and-ram-for-errors
All Replies (2)
What is the address of the site where you get the error?
Open the "Add Security Exception" window by pasting this chrome URL in the Firefox location/address bar and check the certificate:
chrome://pippki/content/exceptionDialog.xul
In the location field of this window type or paste the URL of the website.
retrieve the certificate via the "Get certificate" button
click the "View..." button to inspect the certificate in the Certificate Viewer
You can inspect details like the issuer and the certificate chain in the Details tab of the Certificate Viewer. Check who is the issuer of the certificate. If necessary then you can attach a screenshot that shows the certificate viewer.