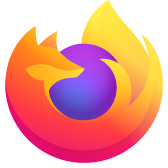 Firefox sync does not recognise existing account
Hi I'm trying to set up FF sync on a clean install on a new windows machine.
When I try to login into FF sync I get:
"Unknown account. Sign up"
The thing is this is exactly the email account I'm signed in with on my other machines. I went to the trouble of resetting the password on one of them which forced type in the new passward on the other machines.
This leads me to conclude that I am using the right email address and password.
My only thought is that on the initial start up I progressed seomwhat down the sign up process (user id password) before realising it was sign UP not sign IN.
Thoughts?

Thanks in advance,
Hi I'm trying to set up FF sync on a clean install on a new windows machine. When I try to login into FF sync I get: "Unknown account. Sign up" The thing is this is exactly the email account I'm signed in with on my other machines. I went to the trouble of resetting the password on one of them which forced type in the new passward on the other machines. This leads me to conclude that I am using the right email address and password. My only thought is that on the initial start up I progressed seomwhat down the sign up process (user id password) before realising it was sign UP not sign IN. Thoughts? Thanks in advance,