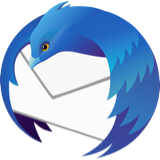 TB 115.2.2 on Mac: notifications for email in Inbox subfolders
I am using Thunderbird 115.2.2 on a Mac running macOS 13.5.2 and am using IMAP to collect my email. My Thunderbird settings for notifications when new email arrives are:
to animate the dock icon when new mail arrives and to show the count of unread messages;
to play a sound.
My macOS notification settings for Thunderbird allow notifications and enable badges, sounds and banners (including on the lock screen).
I'm very pleased with TB 115—which brought me back after ten years using another email client. I have one small issue which I suspect is more a request for an enhancement than it is a bug report.
I have four subfolders of my inbox to which specific emails are routed (by Thunderbird message filters) when downloaded by Thunderbird. When an email is routed by a TB filter to a subfolder I receive a visual macOS notification and hear the relevant sound. However, the app icon does not show a figure for the unread email.
I assume the app icon figure for unread emails applies only to emails in the inbox itself. If that is the case it would be a really nice enhancement for it also to cover unread items in subfolders of the inbox. On the other hand, of course, it's also quite possible that I'm doing something wrong!
Stephen
I am using Thunderbird 115.2.2 on a Mac running macOS 13.5.2 and am using IMAP to collect my email. My Thunderbird settings for notifications when new email arrives are: * to animate the dock icon when new mail arrives and to show the count of unread messages; * to play a sound. My macOS notification settings for Thunderbird allow notifications and enable badges, sounds and banners (including on the lock screen). I'm very pleased with TB 115—which brought me back after ten years using another email client. I have one small issue which I suspect is more a request for an enhancement than it is a bug report. I have four subfolders of my inbox to which specific emails are routed (by Thunderbird message filters) when downloaded by Thunderbird. When an email is routed by a TB filter to a subfolder I receive a visual macOS notification and hear the relevant sound. However, the app icon does ''not'' show a figure for the unread email. I assume the app icon figure for unread emails applies only to emails in the inbox itself. If that is the case it would be a really nice enhancement for it also to cover unread items in subfolders of the inbox. On the other hand, of course, it's also quite possible that I'm doing something wrong! Stephen