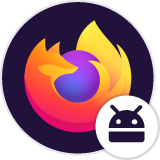 Pathbuilder2e.com renders elements disproportionately missing scrollbars
https://pathbuilder2e.com/app.html?v=68a renders elements short of occupying available space. Columns that are supposed to be taller are impractical to use, such as skills column
All Replies (3)
Hi Victor
This does not appear to be an issue with Firefox for Android.
Looking at the (very small) warning that displays when I try to access that website, it appears that the website designers have not designed their site for mobile web browsers. Instead, they require you to use their own native app.
I do not see an alert like you see. The alert I see when using my smartphone is that the display is of insufficient API. However, when I use Firefox for Android on my tablet, which is a Samsung S6 Lite 2022, there is no warning about PPI and the website continues to render (with the issues I noted in my original post).
When I load the site in Chrome for Android or Samsung Internet (another browser that came with my tablet), the page loads without these issues and it is sufficiently usable.
Do you think this qualifies for another look? Or let me know if you'd like me to see the alert you see, if you can give me some more detail on how to locate it.