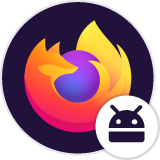 My face book been hacked
Find my face book account
Find my face book account
All Replies (3)
Hi
This does not sound like an issue with Firefox for Android but is something that the Facebook support team should be able to help you with.
Chosen Solution
That's my face book account
Yes and this is the support forum for the Firefox for Android web browser. For help with the issue you are having, you will be best helped by the Facebook support team.