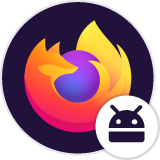 open and download attachments
Since yesterday I cannot open attachments that arrive with mails in my inbox, neither for preview, nor download!! What's happening? What should I do? thanks, gordana
Since yesterday I cannot open attachments that arrive with mails in my inbox, neither for preview, nor download!! What's happening? What should I do? thanks, gordana
All Replies (4)
Hi
You will need to save them to your Android device and open them with an app suitable for the files that you are trying to view.
HI! I cannot download them at all. In short: I cannot attach any files to mails, I cannot download received attachments. It has never happened before. Please HELP!!
Your question appears a little mixed. Are you trying to download files from emails, or attach files to emails?
Dear Paul, I could not do either of these things. But, overnight, it is morning here, it is now back to normal without me doing anything. It's crazy, I don't know what happened, maybe it has to do with yahoo. Anyway, thank you for your support. best, gordana