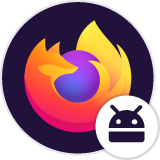 No mobile internet connection after latest update
Hi. I downloaded the latest issue of Firefox (104.0.1) to my mobile phone and since then I have been unable to connect to the internet via 4/5G - but it is OK using wifi. This is highly annoying when I need to connect whilst out and about. Weirdly, the calculator on the phone and Samsung Notes have also disappeared and I am unable to download from the Play Store! All the usual things like rebooting, cleaning caches etc do not work. Is it possible to roll back to an earlier version? Any ideas would be useful, given the lack of phone contact available, thanks
Hi. I downloaded the latest issue of Firefox (104.0.1) to my mobile phone and since then I have been unable to connect to the internet via 4/5G - but it is OK using wifi. This is highly annoying when I need to connect whilst out and about. Weirdly, the calculator on the phone and Samsung Notes have also disappeared and I am unable to download from the Play Store! All the usual things like rebooting, cleaning caches etc do not work. Is it possible to roll back to an earlier version? Any ideas would be useful, given the lack of phone contact available, thanks
All Replies (4)
Hi
If you are using and updating a copy of Firefox for Android from the Google Play store, I am as certain as I can be that Firefox updating did not cause these other issues.
What is the make and model of your Android device?
What is the version number of Android that is installed on it?
Hi Paul, thanks for the reply. It's a Samsung Galaxy A10, SM-A105FN. Android version 9. I think Firefox was originally from the play store but now I cannot download anything from there. I sync it with my PC for updates.
Chosen Solution
Are any other apps (such as the Google Play store app) still able to connect to web services?
Just received a new set of web settings that seems to have fixed the internet problem, thanks