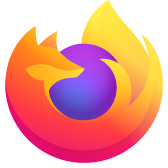 78.15.0esr (64-bit) Obsolete not approved browser on many and increasingly more sites!!!
This is becoming a real problem. I still use a very powerful iMac.
I actually have 5 Mac's, and a couple of Window's PC's that I use for consulting work.
Apple has really hurt their iMac older customer market with their new file system, APFS.
They have impacted negatively a lot of their customers because more customers are using older machines to do work.

I still use Mac OS 10.11.6. It is older OS, but not that old.
You have millions of customers using back leveled machines both Mac, and OS.
I find it disturbing when I get the message browser no longer supported and the web site does not launch, and Mozilla does not have upgrades to make their browser work on mostly all machines.
You folks need to have a more universal approach to browser compatibility.
This is not working for me. What are my options????
Please advise,
This is becoming a real problem. I still use a very powerful iMac. I actually have 5 Mac's, and a couple of Window's PC's that I use for consulting work. Apple has really hurt their iMac older customer market with their new file system, APFS. They have impacted negatively a lot of their customers because more customers are using older machines to do work. I still use Mac OS 10.11.6. It is older OS, but not that old. You have millions of customers using back leveled machines both Mac, and OS. I find it disturbing when I get the message browser no longer supported and the web site does not launch, and Mozilla does not have upgrades to make their browser work on mostly all machines. You folks need to have a more universal approach to browser compatibility. This is not working for me. What are my options???? Please advise,