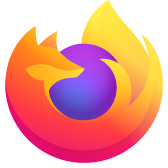 change email address in profile
I have a new email address that I need to add in my profile. I have entered the new email but it seems to never have completed the process and doesn't show up as a secondary email, so I can remove the old address that I have been trying to close for 6 months. Now when I re-enter the address as an add, I get a message that it already exists and the page locks up...I can't do anything with it, except close it or go back 1 page. I would like to close the old address, but I can't since it is the only address to receive email from Firefox. HOW do I get this fixed and move on ?????? Thanks, Mitch
I have a new email address that I need to add in my profile. I have entered the new email but it seems to never have completed the process and doesn't show up as a secondary email, so I can remove the old address that I have been trying to close for 6 months. Now when I re-enter the address as an add, I get a message that it already exists and the page locks up...I can't do anything with it, except close it or go back 1 page. I would like to close the old address, but I can't since it is the only address to receive email from Firefox. HOW do I get this fixed and move on ?????? Thanks, Mitch
All Replies (9)
What happened to Firefox tech support ??? I used to be able to contact them directly and get help, but not anymore. They seem to have gone the same route as all big corporations and hide behind menus and links that only go in endless circles and provide NO help to their customers. They even stopped responding on FB, so exactly HOW are we supposed to get help when we need it ? Does ANYONE have a DIRECT LINK TO TECH SUPPORT so I can get this issue resolved ??????? I've had Firefox as my browser for over 10 years, but if this is how they want to do business going forward, where we have to depend on voluntary help thru forums, I don't know if I want to continue with them. I've been attempting to resolve this issue for 4 MONTHS, with absolutely NO help from anyone. And YES, I do contribute and pay for their VPN, so it's not like I'm a freeloader.
There is no firefox tech support this is firefox forum end user help only. Beyond bugzilla that sends bugs reports to them that is the only direct contacting them on bugs issue. Are you not able to log onto your firefox account and directly change your email address in there?
Thank you for responding and no, I can't. Please read my first message and it explains exactly what is wrong. I have tried a dozen times to change it by adding it, but I get the message that it already exists and stops the process.
In my first post, I explain that yes, I entered my new email as an add on, but the process never completed properly. It is NOT listed as a secondary on my home account page, so I have attempted to add it numerous times, but all I get when I click "save" is a message that the address already exists and it freezes up. I am NOT able to add the address so I can remove the old one. It seems there was some verification step that was missed or not completed and I need to know if there is a way around that or a way to send a new verification. I don't want to have to close the account and start all over and lose my data.
Ok, so what addons do you have installed - it sounds like something is blocking this save option.
Ad blocker and Firefox vpn, Privacy Badger, but this has been going on before I added the Badger.
I just checked and I also have Web Threat Shield and Facebook Container. I have Webroot Secure as my anti virus program, but again, I've had that for many years.
No suggestions as to how to fix this ? This is great, I have an issue and "there is NO FireFox tech support" Guess I need to look for a better browser, now that FireFox has abandoned their customers. This sucks, because FireFox WAS ONCE a great company to be with but it sure doesn't seem to be anymore.
Modified by mbd3