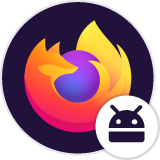 Javascript is not enabled in the android browser how do I turn it on
Hi there I'm David and I'm Disabled and trying to get JavaScript enabled in my android browser is there any way you can help me with this
Hi there I'm David and I'm Disabled and trying to get JavaScript enabled in my android browser is there any way you can help me with this
All Replies (1)
Hi there,
To check that JavaScript is enabled on Firefox for Android
1. Download and launch the Firefox Nightly app.
2. In the address bar, type about:config and tap the Go arrow.
3. Type java into the search box and pause while Firefox filters the list to show preferences that contain jav.
4. Check under javascript.enabled to confirm that it says true. If it says false and shows a Reset button, tap Reset to restore the value to true.
I hope that this can help you.
WARNING from the moderator team: Changing Firefox pref from the about:config page can sometimes break Firefox or cause strange behavior. You should only do this if you know what you're doing.
Please read Firefox advanced customization and configuration options to learn more.
Modified by Paul