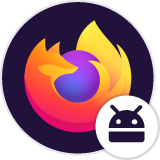 bookmarks on right
Hi, cannot find advice on how to have a vertical column of bookmarks on the right side overlaying the browser. thanks, TM
Hi, cannot find advice on how to have a vertical column of bookmarks on the right side overlaying the browser. thanks, TM
Chosen solution
Hi, any idea when that new version will be ready? As there are NO bookmarks-menu available as in the old version :-( As there any way to go back to old version? As far as I understood - no :-( I'm running 79.0.5
Read this answer in context
👍 0
All Replies (2)
Hi
We do have a new version of Firefox for Android that will be available very soon that will have bookmarks easily available from the menu icon.
Chosen Solution
Hi, any idea when that new version will be ready? As there are NO bookmarks-menu available as in the old version :-( As there any way to go back to old version? As far as I understood - no :-( I'm running 79.0.5
Modified by Juergen P.