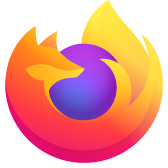 websites
Hi and thanks for your good app The following website is not loaded in the Mozilla version, but it is easily loaded in EDGE How can I open this site with Mozilla? website : https://app.setareyek.ir/
Hi and thanks for your good app The following website is not loaded in the Mozilla version, but it is easily loaded in EDGE How can I open this site with Mozilla? website : https://app.setareyek.ir/
Tất cả các câu trả lời (10)
yes ,problem still there; This site is a Web Application version , Is there any specific settings?
In the Edge browser, an extension is installed after entering the site address. And then the login page is loaded. I also sent pictures to you. But in Mozilla, nothing happens
Web applications do not work in Firefox for desktop. In Firefox for mobile I get the login page as shows in your last screenshot.
Được chỉnh sửa bởi cor-el vào
mpf.s5660 said
There is no way?
Unless they have a way to login through the web Browser your choices could be only on SmartPhone App to access the account.