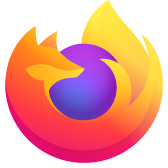 Substack podcast audio link not playing in Firefox, but does in Brave.
All Replies (9)
Interesting... I've never used this before. You should provide steps and screenshot(s) of this working in other browsers so we can try to replicate. Do I need a podcast app for this to work? Do I need an account for this to work?
Modified by jonzn4SUSE
Play button works just fine in Brave. Stays idle in Firefox. Otherwise, yes, could use podcast app and probably need free account with Substack. https://snipboard.io/fhqbQF.jpg
Might not work with this CorbettReport subscription, (as it is a paid one), but could be tried with others on Substack as they do have free ones in their repertoire.
Thought that sharing link might work. Sorry if it didn't.
I checked a MP3 file from the RSS feed and this file appears to be send with "binary/octet-stream" what causes Firefox to download the file instead of playing with the HTML5 media player.
I have the Open in Browser extension that allows to open the file in Firefox if I select "MIME type from file extension".
I assume that the Content-Type Fixer also will be able to open this file in Firefox.
Modified by cor-el
The MP3 file plays without problems on the page you posted above.
Straight to CorbettReport homepage, ha! "Open in browser" extension works fine too. Thanks!
Just odd that it doesn't simply work by clicking on Substack play button.
Might be an extension issue...
Just tried with Vivaldi where most extensions are same as Firefox and it won't play either.
Have disabled uBlock Origin and Privacy Badger, still no go.
Love/hate extensions!