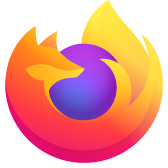 Are third-party cookies still blocked ?
I had and option to block third-party cookies for privacy concerns. Now, for the same reason, I decided to block all cookies and allow those sites that need cookies to work. My option to block third-party cookies is now grayed out. If I allow a site to use cookies through permissions, can it store third-party cookies ?
I had and option to block third-party cookies for privacy concerns. Now, for the same reason, I decided to block all cookies and allow those sites that need cookies to work. My option to block third-party cookies is now grayed out. If I allow a site to use cookies through permissions, can it store third-party cookies ?
All Replies (2)
I've never tested that, but cookie permissions work a bit different from some other permissions.
Let's say hypothetically you allow Amazon to set cookies so you can keep items in your shopping cart between visits to the site. These are first party cookies because you are on Amazon's own site.
On Amazon's site, there might also be Google AdWord/AdSense ads embedded. Your permission for Amazon to set cookies doesn't give Google permission to set any cookies, first party or third party.
Now if you are browsing around and you visit a site that has Amazon advertising embedded, Firefox normally will sent Amazon's cookies to Amazon. These are third party cookies because you are NOT on Amazon's own site. I don't know what happens if you block third party cookies but you have allowed Amazon first party cookies. This should be easy to test if you can find a site with Amazon ads. (Or you could develop a test using some other site that follows you around the internet.)
If you need cookies for third-party website then it should be sufficient to create an allow exception for such a website (domain). If you aren't sure for what domains you need an allow exception then you can temporarily enable all cookies including third-party cookies to see what cookies are create.
You can set network.cookie.thirdparty.sessionOnly to true on the about:config page to make third-party cookies behave as session cookies that expire when Firefox is closed.