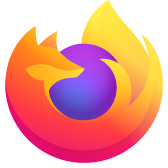 FireFox keep shut down
Crash ID: bp-de6972bb-920a-4b59-a617-9f6e50220404
Crash ID: bp-de6972bb-920a-4b59-a617-9f6e50220404
Tất cả các câu trả lời (7)
Sorry to hear about the crashes. There do not seem to be very many on file that have that same "Signature" -- first line in the first table on that main tab:
RtlpLowFragHeapAllocFromContext | RtlpAllocateHeapInternal | TppWorkCallbackPrologRelease
The "More Reports" link leads to a page that mentions:
"Fission Crash, all crashes have Fission enabled"
Fission is a newish multithreading feature. Maybe that is not working well on your computer, or with your security software, or with a site you visited that keeps getting restore. Perhaps you could start up in Firefox's Troubleshoot Mode (formerly known as Safe Mode) and see whether that bypasses it. Here's how:
Hold down the Shift key when starting Firefox. (On Mac, hold down the option/alt key instead of the Shift key.) A small dialog should appear. Click the Open button (before Fx88: "Start in Safe Mode" button).
Note: Don't use the Refresh without first reviewing this article to understand what will be deleted: Refresh Firefox - reset add-ons and settings.
Will Firefox run?
If so, you can make the following setting under the covers to disable Fission. I think this would take effect the next time you exit Firefox and start it up again normally:
(1) In a new tab, type or paste about:config in the address bar and press Enter/Return. Click the button accepting the risk.
More info on about:config: Configuration Editor for Firefox. The moderators would like us to remind you that changes made through this back door aren't fully supported and aren't guaranteed to continue working in the future.
(2) In the search box in the page, type or paste fission.autostart and pause while the list is filtered
Firefox may display two preferences. Please ignore the locked one.
(3) Double-click the preference to switch the value from true to false
Any difference?
Slow and freeze in Troubleshoot Mode? After you turn off fission?
before slow, freeze and auto shut down now slow and freeze
The crash report you provided has shown a STATUS_HEAP_CORRUPTION as a likely result of the crash. Maybe try running the Windows Memory Diagnostic? I'm not that great with crashes but maybe.
Yeah so, without running Firefox, open up the Search menu and type in Memory Diagnostic and click on "Windows Memory Diagnostic". See if that gives us any more information.
Note: you'll need admin permissions
Được chỉnh sửa bởi Infinity__ vào