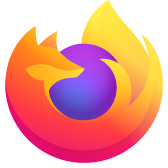 Spell checker
Hi there, I am wondering why Google spell checker keep lighting this word intromittent organ. It keep saying wrong spelling and want to put another word. https://www.google.com/search?client=firefox-b-d&q=define+intromittent+organ&forcedict=intromittent+organ&dictcorpus=en-US&expnd=1
All Replies (2)
You need to check with Google on it's spell checker and what it does. Firefox can't change how Google does it's spellchecker.
That expression is not highlighted by Firefox when I enter it in the text box on this page. I am using an en-GB dictionary so it may be a flaw in your en-US dictionary. You could try adding another dictionary.
https://addons.mozilla.org/firefox/language-tools/
You can add it to your personal dictionary by right-clicking and selecting Add to Dictionary. The first time you do that a file called persdict.dat is created.