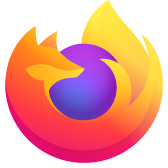 Something is preventing JavaScript from working on your computer.
When I browse carsales.com.au and redbook.com.au I get the error message:
We want to make sure it is actually you we are dealing with and not a robot.

Please click below to access the site.
Why is this verification required? Something about your browser's behavior has caught our attention.

There are various possible explanations for this:
   You are browsing and clicking at a speed much faster than expected of a human being.
   Something is preventing JavaScript from working on your computer.
   There is a robot on the same network (IP 180.150.36.41) as you.

Having problems accessing the site? Contact support.
I have accessed these websites many times previously without problem. Other websites appear ok.
I'm on Windows 10 pc.
Many thanks.
When I browse carsales.com.au and redbook.com.au I get the error message: We want to make sure it is actually you we are dealing with and not a robot. Please click below to access the site. Why is this verification required? Something about your browser's behavior has caught our attention. There are various possible explanations for this: You are browsing and clicking at a speed much faster than expected of a human being. Something is preventing JavaScript from working on your computer. There is a robot on the same network (IP 180.150.36.41) as you. Having problems accessing the site? Contact support. I have accessed these websites many times previously without problem. Other websites appear ok. I'm on Windows 10 pc. Many thanks.
Ændret af sniderralph den
Alle svar (1)
Valgt løsning
Just checked those two websites and can now access them! Haven't done anything to attempt a fix.