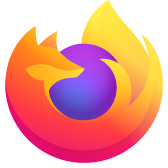 Incorrect email address; error in adding email address
Firefox lists my email address as msrigg@pacbell.net. https://accounts.firefox.com/settings?deviceId=13cdac7229844403832b26dd296a070b&flowBeginTime=1642366300715&flowId=a6ac00ce3452dbe9dcc3f0bb110131b5263604807fdc23cc550f5e7ece41deb7&broker=web&context=web&isSampledUser=false&service=none&uniqueUserId=d1f9bbb3-6a5f-4efc-a398-cecb946e054e That same webpage indicates I have no secondary email. However, when I enter a secondary email, (AlexR@currently.com) a red popup message says: account already exists. How can I eliminate msrigg@pacbell.net? How can I replace it with AlexR@currently.com?
Alle svar (1)
What happens if you try to login as AlexR@currently.com ? Is that username recognized ?
Did you ever used the AlexR@currently.com email address before ?