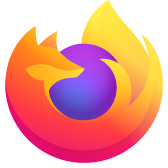 when open firefox or change website, there is a warning window, [JavaScript Application], "uninstal set"
in left-up corner boeder of warning window,show:
[JavaScript Application]

in the window, there is a warning sign, and message:
      uninstal set

bellow that, there is "OK" button
I just install Firefox 4.0 about 1 week. After this, I have uninstalled, installed sevreal times, but problem still there.
in left-up corner boeder of warning window,show: [JavaScript Application] in the window, there is a warning sign, and message: uninstal set bellow that, there is "OK" button I just install Firefox 4.0 about 1 week. After this, I have uninstalled, installed sevreal times, but problem still there.
All Replies (7)
I'm assuming you used Firefox 3.6 previously. Something may have gotten converted over incorrectly.
First, make a backup of your computer for safekeeping. To back up Firefox, see Backing up your information.
Next, try starting Firefox in Firefox Safe Mode. Be careful not to "reset" anything permanently if you didn't back up.
Does Firefox work correctly in Safe Mode? You can use the Safe Mode dialog to disable nonessential extensions or to reset your settings. (Try not to remove all your bookmarks.)
If safe mode doesn't help, try creating a new (blank) profile: Managing profiles. If that works better, you can move key settings like bookmarks from your damaged profile to the new profile, see: Recovering important data from an old profile.
If the new profile also doesn't behave, I would be suspicious of external software possibly interacting with Firefox. You could supplement your usual security scans with these:
HouseCall : http://housecall.trendmicro.com/
Malwarebytes Anti-malware : http://www.malwarebytes.org/mbam.php
SUPERAntiSpyware : http://www.superantispyware.com/
Thank you for your help. I have no chance to try your method yet. I would like provide more detail:
1. I used firefox 3.6 previously
2. I first uninstall firefox 3.6, then install firefox 4.0
3. after installing firefox 4.0, first seeveral days is very good.
4. but from yrsterday, I got troubles
5. different website has different number warning window. For example:
    www.yahoo.com:    1 warning window
    www.google.com:   2 warning window
    www.nytimes.com:  4 warning window

Modified by ahfzhao
Thank you for your help. I tried to switch to default theme, but not success.
First when I started firfox in safe mode, the problem disppear.
Following is how I tried to switch default theme.
1. in normal mode, click left-up corner firefox drop down menu. 2. click add-ons, get new window. 3. click appearnce, 4. in right big window, show following
           default  4.0

            the default   more

5. click more, the window expand, show following
            default 4.0
            by Mozilla

                             The default theme

             Strata
             button.......
             button.......

             last updated    Sunday, April 24, 2011

6. I try click everything on window, no any response. 7. So I stop here, and do not know how to continue.
I will greatly apperiate if you could provide further help.
I found the problem. The problem was caused by Yahoo! Toolbar 2.3.5.20110120033202. After disable it, the problem disppear.
Thank you, after reading your post I realized that my problem also started after installing the Firefox 4.0.1 update. After going to Tools, Add-ons then Extensions and uninstalling the Yahoo Toolbar, I no longer have the annoying JavaScript Application message, Uninstall Set.