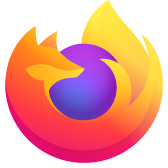 SPectrum TV app
Spectrum tv apps no longer works with ff because adobe shockwave flash is no longer enable. latest version of ff disable shockwave and requires a "ask to activate" option that does not work when I go to webpage https://watch.spectrum.net
Spectrum tv apps no longer works with ff because adobe shockwave flash is no longer enable. latest version of ff disable shockwave and requires a "ask to activate" option that does not work when I go to webpage https://watch.spectrum.net
Modified by easy123mike
All Replies (3)
Maybe try setting the Flash Player Plugin (lists as old name of Shockwave Flash) to Never Activate in Addons Manager and reload spectrum page. Perhaps the videos may then play in a HTML5 player instead of trying to use Flash.
Adobe is completely discontinuing all support of the Flash Player Plugins at end of 2020 so sites should already be using HTML5 for video, audio and even games which also makes it more cross platform compared to the limited Flash.
Live tv stream from Spectrum requires shockwave to be active. Spectrum has not upgraded its live tv app to html5.
Problem solved. Spectrum TV will not work if you check FF to "Never Remember History" and/or "Delete Cookies and Site Data when FF is closed". So, leave them unchecked.