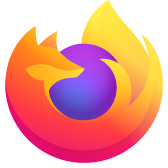 Sync doesn't work as it worked before
After fresh Windows (and Firefox) install, I can't sync to have my old FF data back. It was synced with that data about 4 hours ago on the same device and I can see it in the account but I can't access it. I am pretty sure that last year when I was preparing for a Windows reinstall, I just used Sync and I got my old FF back with everything (bookmarks, add-ons, history, passwords, tabs, themes...), and now all of that seems to be GONE ?! Is it possible to actually sync to that device or have there been some changes to Sync after you introduced the Quantum browser ? (I am pretty mad right now and will start using another browser after using FF for years if all that data is really gone)
After fresh Windows (and Firefox) install, I can't sync to have my old FF data back. It was synced with that data about 4 hours ago on the same device and I can see it in the account but I can't access it. I am pretty sure that last year when I was preparing for a Windows reinstall, I just used Sync and I got my old FF back with everything (bookmarks, add-ons, history, passwords, tabs, themes...), and now all of that seems to be GONE ?! Is it possible to actually sync to that device or have there been some changes to Sync after you introduced the Quantum browser ? (I am pretty mad right now and will start using another browser after using FF for years if all that data is really gone)
All Replies (7)
do you get any error messages? like error 500
FFus3r said
do you get any error messages? like error 500
no. I click "Sync" but nothing really happens and I have a fresh Firefox without any old data.
type about:config in address bar and search for services.sync.log.appender.file.logOnSuccess and change it to true.
see thos page:
OR
try to change the network, maybe it's ISP or network issue.
Note that Sync isn't meant to be used as a backup device (it is meant to be used to sync data between devices) and it isn't guaranteed that you can get back personal data that was previously uploaded.
Did you use Sync during the time from last year that you mention in the question?
Your data doesn't stay there forever, but expires automatically after some time.
as I understand it, the Sync happens automatically every now and then while using the browser. The last time I checked before I deleted Windows and formatted C:, it said that it was synced like 40 mins ago. So I thought, OK, when I install new FF, I'll just sync it back like I did it a year ago, but this time it managed only to show me what tabs I had opened, and imported some old bookmarks, and almost none of the passwords (0 History also). I have some old backup profiles, but when I try to use them it still doesn't bring back what they should contain. I think it probably has to do with the Quantum upgrade because a year ago I had everything prepared for back up (profile etc.) but I was really positively surprised when I didn't even need those because Sync did it all automatically. When I check devices in an account page, it shows me the device I need to sync to and that it was synced just some hours ago, but I can't do anything about it. Is there maybe some special button or function that I'm missing in order to bring synced data back ?