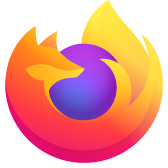 I am not receiving my verification code to install firefox
I am trying to install Firefox on a new computer but I keep getting stuck on the confirmation code that is supposed to be sent to my email address. I have not received the code after several attempts. I have been waiting for about 30 minutes. I have checked my spam folder and I have added accounts@firefox.com as a safe sender. I have to get this installed soon so I need help right away. Thanks
I am trying to install Firefox on a new computer but I keep getting stuck on the confirmation code that is supposed to be sent to my email address. I have not received the code after several attempts. I have been waiting for about 30 minutes. I have checked my spam folder and I have added accounts@firefox.com as a safe sender. I have to get this installed soon so I need help right away. Thanks
All Replies (4)
I'm really trying to be patient here but what is the problem with Firefox sending me a simple confirmation code? It's been hours since I requested the code.
Seriously, what it the problem? I can't install Firefox on my new computer cause I'm not getting the stupid confirmation code. What is going on? I've checked my spam folder, I checked the emails through my email server, not my email account, but still nothing. Is this a known problem? GET BACK TO ME ASAP so I can get this taken care of.
I couldn't get past the confirmation code screen. I think I figured it out. I had to use a different email address. It looks like it's ok now. I have no idea why it wasn't sending the code to my main email. I'll reply back if i'm still having problems.