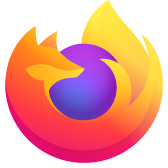 File size limit
Hi - I'm currently working abroad as a photographer, and am having great difficulty uploading image files larger than about 25mb. Is there a Firefox limit on files larger than this, or is there a setting I can use to allow larger uploads? Thanks, Alex
Hi - I'm currently working abroad as a photographer, and am having great difficulty uploading image files larger than about 25mb. Is there a Firefox limit on files larger than this, or is there a setting I can use to allow larger uploads? Thanks, Alex
All Replies (6)
I understand there is a limit of 10Mb but there have been issues with files less than 1Mb. Can you use a screenshot tool? If you can't upload here, you can upload to another site and post a link. Your post will be delayed until a moderator approves your link.
I think I misunderstood your question. I don't know of any general limit. I believed you were referring to this site.
Hey Alex,
I'm curious to know your process or steps you're taking to uploading files. Are you getting errors messages during the process? Screenshot or two would be nice. Also, are you a Sony Alpha shooter? ;-))
Hi, thanks for the answers. I'm simply uploading to a photo library in exactly the same way I would do at home from my desktop. No error messages, just a spinning disc indicating no progress. The problematic images are shot on a D850, meaning that they can be over 50mb in size. Images below 30mb I can still upload so long as I send them one at a time, and using Safari rather than Firefox. I've checked with the library and there seems to be no problem at their end.
Alex
Thanks for the info, but what site are you uploading to? I want to see if I can replicate the issue.
Isisombululo Esikhethiwe
Thanks, I think I've solved it - was uploading 16-bit files by mistake