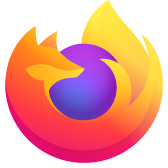 i uninstalled then reinstalled firefox browser... are my old bookmarks gone forever. firefox installed a new bookmarks folder
firefox kept freezing up and slow load... I did a system restore then i uninstalled then reinstalled firefox browser... are my old bookmarks gone forever. firefox installed a new bookmarks folder. are my old bookmarks gone forever? firefox installed a new bookmarks folder
firefox kept freezing up and slow load... I did a system restore then i uninstalled then reinstalled firefox browser... are my old bookmarks gone forever. firefox installed a new bookmarks folder. are my old bookmarks gone forever? firefox installed a new bookmarks folder
Tất cả các câu trả lời (5)
Thank you for your help.... I tried = Show All Bookmarks > Import and Backup > Restore ..... it gave me 2 options... 1) restore to today's date 6/15/2022....which doesn't help because I'm looking for the bookmarks I had a few days ago before I uninstalled and then reinstalled firefox... I even tried changing the restore date from 6/15/2022 to a few days back (6/10/2022) and got nothing...... the 2nd option # 2) search/browse for folder /file (using file explorer)... . several months back I searched for the bookmarks folder and actually found the 'bookmarks folder" using File Explorer/ Windows explorer... but I can't remember the path it took to locate it...
Patrick said
firefox kept freezing up and slow load... I did a system restore
What do you mean system restore? If this is Windows roll back to last working image then all settings and data and bookmarks after this is gone. There is no way to restore those back since the image no longer is the same one that was current.
Also check that Firefox still uses the same profile.
Note that using System Restore can cause your Firefox installation to get corrupted because only white-listed files are restored.
always be cautious with using System Restore.
you may lose data in the Firefox profile folder like .js and .ini files
you may have to reinstall affected software
The computer "restore to a previous date" fixed the computer freezing up and the slow loading issue. But after I did that restore, Firefox wouldn't open up... It showed an error saying missing or corrupt file (I'm not sure of the exact error message because I didn't write it down)... So I uninstalled Firefox and then reinstalled it. At that point, my computer was working okay and firefox opens.
Now, I'm trying to find the folder that held all my bookmarks from before I restored them to a previous date. I thought either the "Windows" folder or "Mozilla" Firefox folder held the bookmarks.
You said I may have to reinstall the affected software... Which software are you speaking of? Firefox?