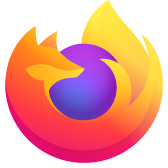 Sync - data lost - strategy to restore data wanted
I have used sync for long on several devices and different operating systems (Win 7, Win 10, IOS) in parallel. Most interesting and useful is for me synchronisation of the toolbars with Bookmarks. It worked fine up to today. Today I opened Firefox and found my bookmarks as they were about two years ago. Oops... so I tried to synchronize but failed. No changes were applied to my bookmarks. I assume, my bookmarks are also being stored on several other devices I used for Firefox. However the newest sinchronization on the mozilla server does not contain the accurate valuable data. How can I manage to save sync data from a destinct device to the sync server and determine that as the current data set to be valid for synchronization with all my other devices? In other words: set the direction for synchronization. I did not find this option on my current (82.0.3 (64-Bit)) installation. Could anybody help me? Thanks Juergen
I have used sync for long on several devices and different operating systems (Win 7, Win 10, IOS) in parallel. Most interesting and useful is for me synchronisation of the toolbars with Bookmarks. It worked fine up to today. Today I opened Firefox and found my bookmarks as they were about two years ago. Oops... so I tried to synchronize but failed. No changes were applied to my bookmarks. I assume, my bookmarks are also being stored on several other devices I used for Firefox. However the newest sinchronization on the mozilla server does not contain the accurate valuable data. How can I manage to save sync data from a destinct device to the sync server and determine that as the current data set to be valid for synchronization with all my other devices? In other words: set the direction for synchronization. I did not find this option on my current (82.0.3 (64-Bit)) installation. Could anybody help me? Thanks Juergen
Tất cả các câu trả lời (4)
Hi
You may have switched to an old profile for some unknown reason, so maybe first check how many profiles you have.
Hi cor-el, thanks for your answer. I checked the link to my profile folder which is located on my second (data-) drive. This is still OK, as I have configured it long time ago. (pls. refer to the attachment)
How does sync decide on which data is the newest to show as my bookmarks?
Why are the lockwise informations still the accurate ones containing my changes from yesterday, when the bookmarks were still OK?
When does sync perform synchronization process (Firefox start/end, after each ...minutes)
Do I need to create a brand new Firefox account to use my stored data for syncing and then delete the old account?
What is best to do? Juergen
Hi all, the following procedure provided by Shashank Shekhar helped to solve my problem.
I remember now, that I had switched my PC into sleep mode with Firefox running. This seems to be not advisable. After restart Firefox had claimed any bookmarks that were available.
Best regards Juergen
- - - - - - - - - - - - - - -
Shashank Shekhar said
Hi prakhar, Firefox automatically creates a backup of your bookmarks and history. You can restore them by following steps:-

Click on Menu icon.
Click on bookmarks icon.
Click on Show All Bookmarks.
Click on Import and Backup.
A dropdown menu will be open, choose restore from there.
Choose a date of which you want to restore history and Bookmarks.

Unfortunately,This is Last option. Thanks for raising your question in Mozilla Support Forum.
Được chỉnh sửa bởi cor-el vào
i not able to get my synced data. today i have formatted my PC and i logged into fieefox account which i was using from past 6 years. i just forgot the password and i reset it today. after that i tried to sync with my account. it saying its synced but im unable to see what i saved passwords and most of the important data is in that..help me out how to retrieve my old synced data back