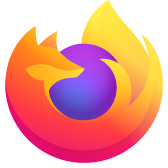 recovering my data after password reset
hi I've made a grave mistake, in a hurry I was in need of something from my mozilla account, so I hastely logged in but couldn't so I changed my password since I had access to my email but I lost all my data.....and I do have my mozilla keys for this account. plz tell me there is a way to recover my data for the love of god btw, I didn't see no warning in the reset my password page about losing my data WTH tnx
hi I've made a grave mistake, in a hurry I was in need of something from my mozilla account, so I hastely logged in but couldn't so I changed my password since I had access to my email but I lost all my data.....and I do have my mozilla keys for this account. plz tell me there is a way to recover my data for the love of god btw, I didn't see no warning in the reset my password page about losing my data WTH tnx
Krejt Përgjigjet (2)
I called for more help.
Resetting the sync password, or changing its e-mail will remove all data from the servers. The username and password are used to create the encryption.
This is a security feature. https://support.mozilla.org/en-US/kb/ive-lost-my-firefox-sync-account-information
I've lost my Firefox Sync account information - What to do
I've forgotten, or don't have access to, my Firefox Account email address
Note: Only the data on the servers is cleared. The profile data is not changed or removed.
---
In the event that the passwords information is lost, you should record all information in a separate text file somewhere else on your hard drive, or written down. You can easily copy and paste if you need to do so. If you are concerned about someone else looking at that file, you can compress it using a password.
so It's lost :'( I like the final part tho, Yo Dawg, I heard u wanna save ure password, so I compress the file containing it with another password