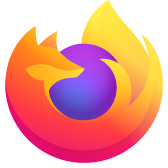 Lost access to our store account and cannot update our Browser Extension anymore
Hi there,
I am the product manager of a browser extension on your store
Our former CTO has lost access to the store a while ago (we no longer find the two-steps authentification device and we have lost the backup codes as well), which means that we can no longer update our browser extension because we can no longer login as the admins of that product.
I know that you indicate in your documentation - see screenshot - that you cannot help if we no longer have the backup codes. But I prefer to contact you anyway because we are currently blocked and can no longer manage our own product.
Please, would it be possible to get in touch with me and indicate the next steps recommended to us?

Best wishes,
Anthony
Hi there, I am the product manager of a browser extension on your store Our former CTO has lost access to the store a while ago (we no longer find the two-steps authentification device and we have lost the backup codes as well), which means that we can no longer update our browser extension because we can no longer login as the admins of that product. I know that you indicate in your documentation - see screenshot - that you cannot help if we no longer have the backup codes. But I prefer to contact you anyway because we are currently blocked and can no longer manage our own product. Please, would it be possible to get in touch with me and indicate the next steps recommended to us? Best wishes, Anthony
Modified by anthony.b
All Replies (1)
Try to ask at the Mozilla Discourse Add-ons forum. Latest Add-ons topics - Mozilla Discourse