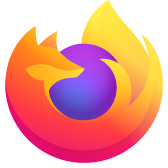 lost my bookmarks after upgrading the browser
Hello Support,
I upgraded my FF browser to 102.5.0 esr and lost all my bookmarks. The upgrade saved old data Users\.....\Desktop\Old Firefox Data\naaf009b.default-esr\bookmarkbackups - however the json file looks like is overwritten or cannot be inmported to FF browser - When I do Import - backup - the current file is backed up but the old file is not found...
Is there any sam=ne way to get my bookmarks back? I was not signed into my browser either.
Thanks M
Hello Support, I upgraded my FF browser to 102.5.0 esr and lost all my bookmarks. The upgrade saved old data Users\.....\Desktop\Old Firefox Data\naaf009b.default-esr\bookmarkbackups - however the json file looks like is overwritten or cannot be inmported to FF browser - When I do Import - backup - the current file is backed up but the old file is not found... Is there any sam=ne way to get my bookmarks back? I was not signed into my browser either. Thanks M
All Replies (1)