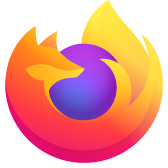 I updated to latest version, but a threating msg interrupts my game and says I need to go to 17.1 version
I updated to 17.0 and in the middle of my games, it closes the game and says I need to upgrade to 17.1 and have a antivirus too. If I try to install, it gives me a threatening icom and it is from an unknown source. Is this from you guys or what? How do I get rid of it? Also I upgraded to latest abode 11.5 and it doesn't go any faster. Does this have something to do with the other problem and should I go back to 10.3, cause I know 11.3 doesn't work. Thanks, Jolene
I updated to 17.0 and in the middle of my games, it closes the game and says I need to upgrade to 17.1 and have a antivirus too. If I try to install, it gives me a threatening icom and it is from an unknown source. Is this from you guys or what? How do I get rid of it? Also I upgraded to latest abode 11.5 and it doesn't go any faster. Does this have something to do with the other problem and should I go back to 10.3, cause I know 11.3 doesn't work. Thanks, Jolene
All Replies (1)
Try the following:
Scan for Malware
Sometimes a problem with Firefox may be a result of malware installed on your computer, that you may not be aware of.
You can try some of the following programs to scan for malware:
Further information can be found in the Troubleshoot Firefox issues caused by malware article.
Reset Firefox
The Reset Firefox feature can fix many issues by restoring Firefox to its factory default state while saving your essential information. Note: This will cause you to lose any Extensions, Open websites, and some Preferences.
To Reset Firefox do the following:
Go to Firefox > Help > Troubleshooting Information.
Click the "Reset Firefox" button.
Firefox will close and reset. After Firefox is done, it will show a window with the information that is imported. Click Finish.
Firefox will open with all factory defaults applied.

Further information can be found in the Refresh Firefox - reset add-ons and settings article.
Did this fix your problems? Please report back to us!