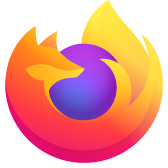 [edited] @gmail.com Account need help
Hi there, my name is Damjan J, and I take care and manage my 80yo mother account registered to [edited] @gmail.com email address.
Namely I noticed that FF latest version fails to remember passwords and logins although this option is ENABLED.
We need this matter fixed ASAP for I can't physically be at the spot all the time entering numerous usernames and passcodes.
Thank you
Please reply to [removed email from public support forum] +[removed phone# from public support forum] BR damjan, belgrade, serbia, europe
Hi there, my name is Damjan J, and I take care and manage my 80yo mother account registered to [edited] @gmail.com email address. Namely I noticed that FF latest version fails to remember passwords and logins although this option is ENABLED. We need this matter fixed ASAP for I can't physically be at the spot all the time entering numerous usernames and passcodes. Thank you Please reply to [removed email from public support forum] +[removed phone# from public support forum] BR damjan, belgrade, serbia, europe
Modified by James
All Replies (1)