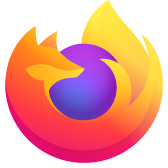 search bar and add ons
Hello
The google search bar on the home page has increased in size and my extensions/add on such as cache cleaner and adblocker do not appear on the toolbar even though they are turned on. I tried refreshing Firefox but that did not solve the problems. Thank you

Hello The google search bar on the home page has increased in size and my extensions/add on such as cache cleaner and adblocker do not appear on the toolbar even though they are turned on. I tried refreshing Firefox but that did not solve the problems. Thank you
All Replies (4)
I'm not sure about the search bar on the homepage. Did you try to reset the page zoom (Ctrl+0 (zero))?
Can you attach a screenshot?
use a compressed image type like PNG or JPG to save the screenshot
---
Firefox 109 comes with the Extensions button in the Navigation Toolbar as the new way to manage your extensions. The panel that opens if you click the Extensions button (puzzle piece icon) serves as overflow area for extensions you install. The legacy chevron (>>) overflow area still exists but is only used for built-in toolbar buttons as found in the Customize page.
In the Extensions button panel, you can click the gear icon

next to an extension or use the right-click context menu to pin the extension to the toolbar (Pin to Toolbar). To (re)move the extension from the toolbar back to the Extensions button panel, you can use "Unpin from Toolbar" in the right-click context menu.
More Information:
Hello It has nothing to do with the zoom. Also the extension/add ons that I downloaded do not show in the toolbar. I have attached a png file of the home page. Please notice how wide the google search bar is. This all started yesterday.
Thank you Bernard
That doesn't look like any Firefox browser I have? Where are the Addon and extra puzzle piece control for addon go to?
That textarea is in a flex container and adjust automatically to the available screen width. You can test this by making the window smaller.