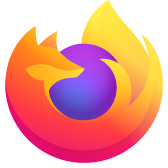 Comcast sign in Peer's Certification Revoked
This just started happening today When I try to sign in to my comcast email account from my desktop shortcut I get Peer's Certification has been revoked Error Code sec_error_revoked_certificate if I go to my bookmarks I can sign on????? My wife has a seperate sign in on windows 10 and the same thing is now happening to her, never happened before today
This just started happening today When I try to sign in to my comcast email account from my desktop shortcut I get Peer's Certification has been revoked Error Code sec_error_revoked_certificate if I go to my bookmarks I can sign on????? My wife has a seperate sign in on windows 10 and the same thing is now happening to her, never happened before today
All Replies (4)
Yeah, I just saw it in Waterfox. See what happens with this --> https://login.xfinity.com/login I'm able to sign in and just paid my bill. see screenshot What address is your bookmark pointing to?
Modified by jonzn4SUSE
If you use a bookmark to access a specific page then instead navigate to this page starting with the main page or with the sign in page in case there is a problem with this bookmark.
I was having the same issue with one and only one website. At the suggestion of the website owner, I went to Firefox settings and unchecked the box listed under certificates, "Query OCSP responder servers to confirm the validity of certificates". Issue solved.
You shouldn't disable OCSP as this is a security measure. Websites should have their security up to date and have a valid certificate. You can check the server to see whether they already have fixed this.: