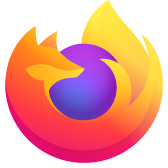 Firefox is default browser, but M/S bypasses & sends to M/S Edge. How to stop & get messages sent to Firefox?
Get M/S to send my messages to Firefox. ''[Personal information removed by moderator. Please read [[Mozilla Support rules and guidelines]], thanks.]''
Modified by Chris Ilias
All Replies (3)
Please explain the problem in detail. What happens? What is/are the exact error message(s) ?
What messages are you talking about? From where?
M/S Outlook messages that come often say, "to read in browser click here." But doing so always takes me to an unreadable message in M/S Edge rather than my default browser Firefox!
In the "desktop" version of Outlook, with some HTML-formatted messages, you may find a link in the message header to "view it in a web browser":
What that feature does is generate an MHTML file and launch it in your default browser for .mhtml / .mht files. Firefox doesn't handle this type of file, so your default browser for those might be Internet Explorer or Microsoft Edge.